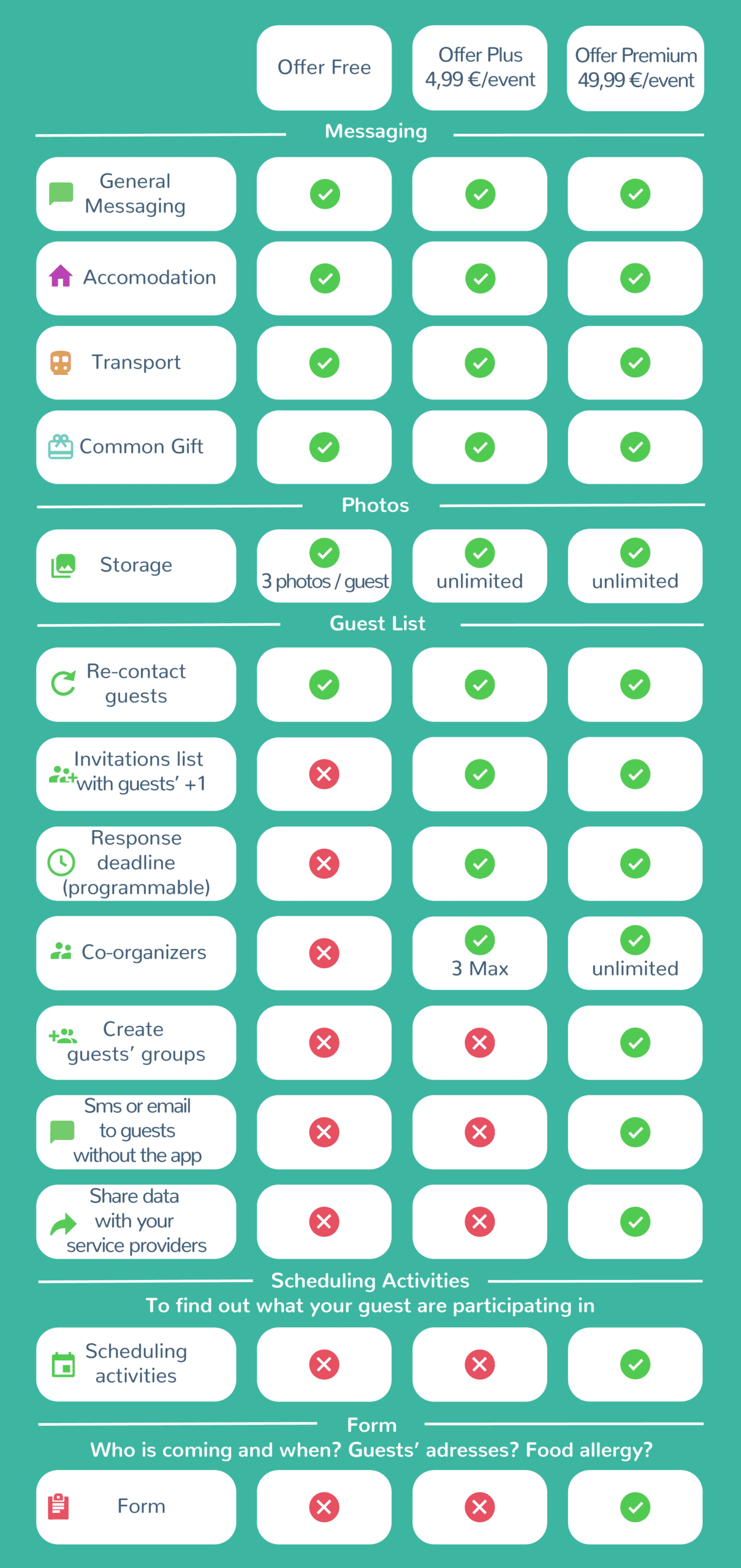 The most!
Our app is entirely free to all your guests
●
If certain modules do not apply to you, they will be automatically masked
●
The app is compatible with any online payment service (leetchi, Paypal, Ameliste, etc.)
●
All photos sent perfectly sorted and grouped: by number of "likes" to make the best photos stand out and by date taken
●
If you have guests who are not connected, modify their status from the guest list
And for your guests?
Guests you have invited from your phone will receive an SMS or email with a link to your event. They can reply to your invitation directly from the web. The app must be downloaded to participate in activities (premium offer), messages and photo sharing.
______  Download the app to prepare your event  ______